In News Letter
COMMITTED's Post Earthquake Newsletter
Here we bring COMMITTED's first Newsletter ever!
This edition covers project background and activities carried aftermath of massive April earthquake-2015.  To view a PDF version, click here.
Please follow the currency conversion rate as USD 1 is equal to NRs. 100 approximately.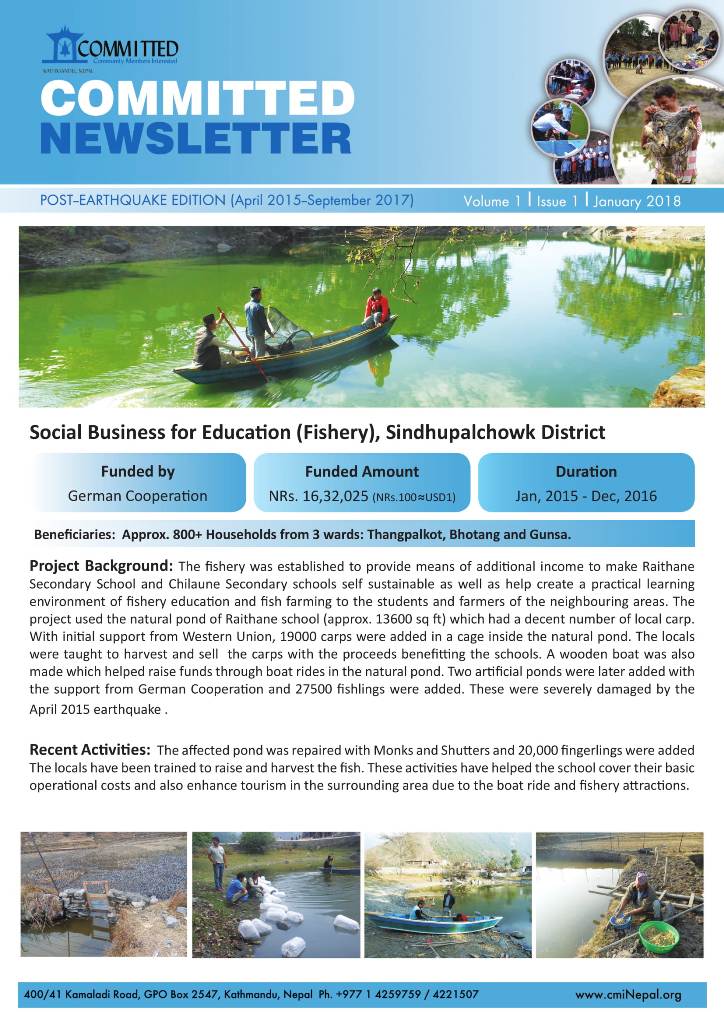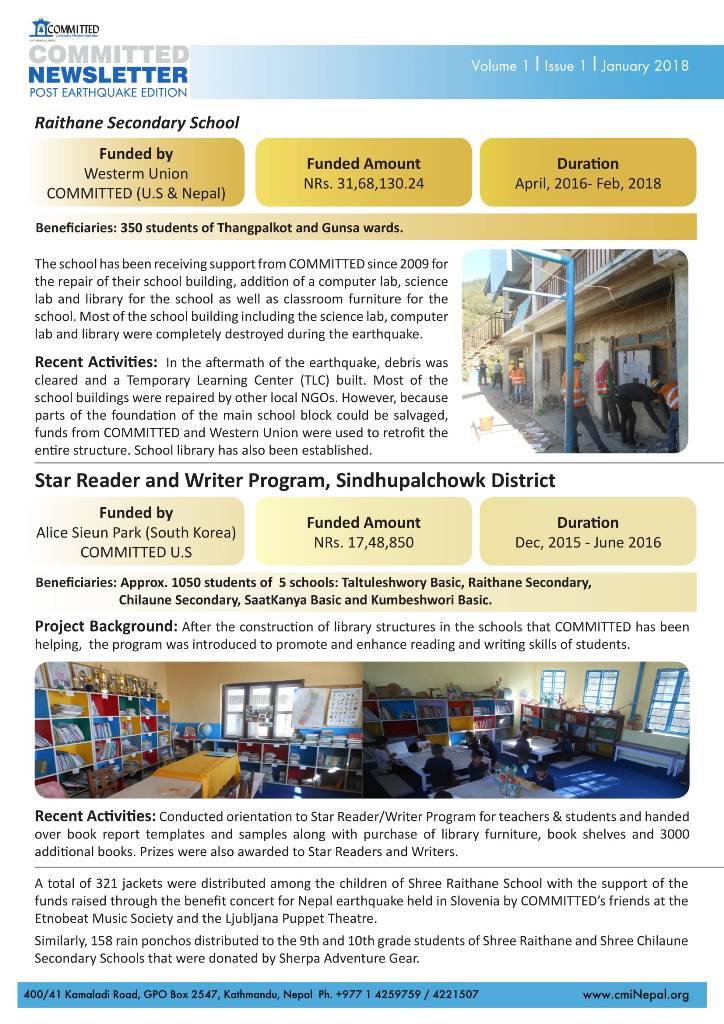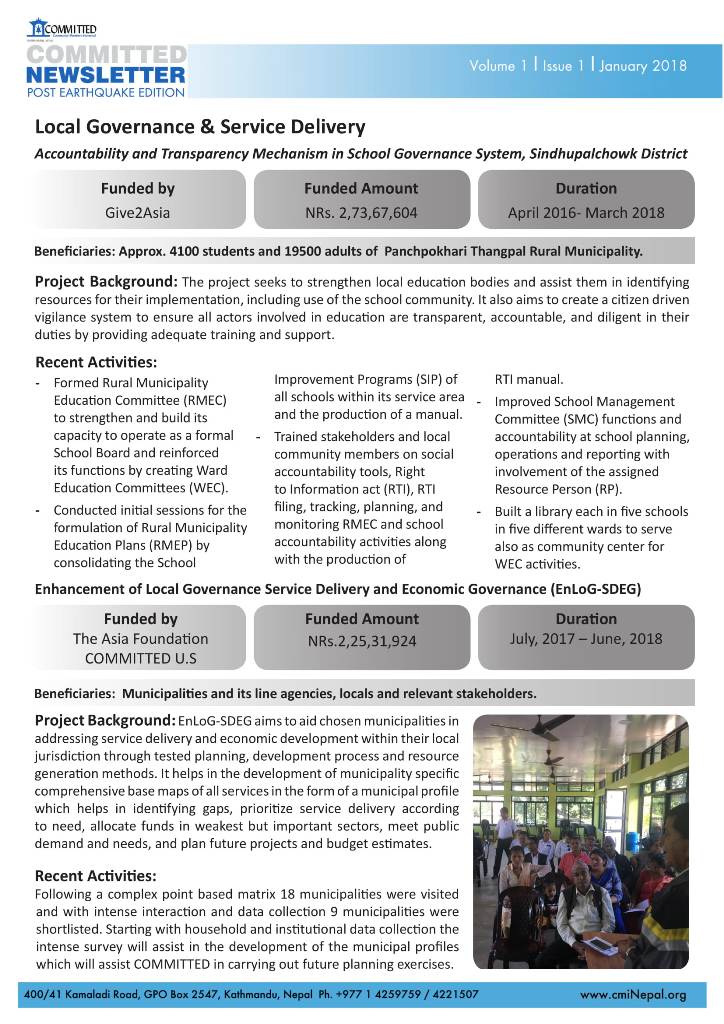 To be connected with us on Facebook, please click here.