Who We Are
Community Members Interested (COMMITTED) is a tax-exempt non-profit NGO in Nepal officially founded  in the year 2006 A.D (2062 BS). COMMITTED relies on a holistic approach to development that is centered on both local governance and education. Our local governance projects bolster communities by ensuring accountability, transparency and sustainable economic models and also support local governments improve their public service delivery processes. Similarly, our school improvement programs seek to provide poverty-stricken underprivileged children access to free, sustainable, mandatory, and quality education alongside making public schools self- sustaining through our social business for education programs.
COMMITTED U.S also supports some of COMMITTED's development activities in Nepal.   These two organizations are separate entities.
What We Do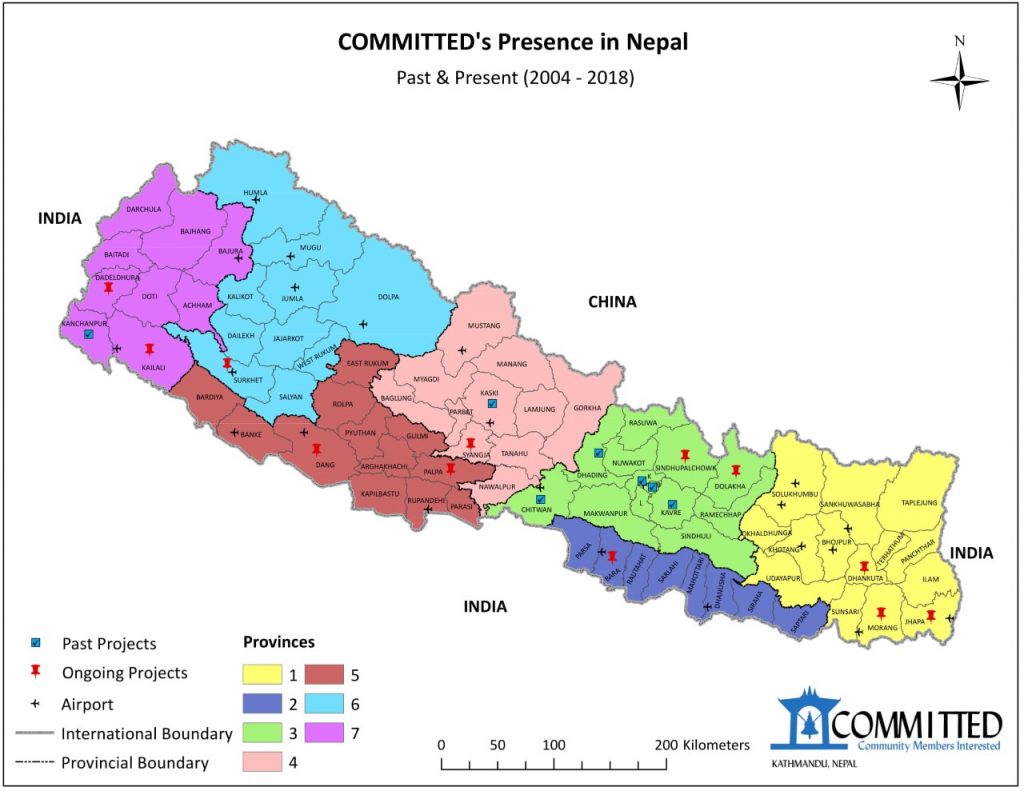 We work on two areas -Local Governance & Service Delivery and Education. Within local governance, we work with the recently elected officials of rural and urban municipalities to help them get started with providing all relevant services to its citizens as mandated by the constitution. Within education, we work specifically with public schools to help them improve the learning environment through our School Improvement Programs and to attain self-sustainability through our Social Business for Education program.
How We Do
Any and every project we implement is through long and extensive consultation and collaboration with the local stakeholders and beneficiaries, whether it be as small a project as establishing a small library or long term programs on resource generation, service delivery, and planning exercises for the local governments. In all our efforts, we ensure that the local objectives are aligned to the national level broader objectives, policies and the constitutional mandates.
Careers
Legal