Who We Are
Community Members Interested-COMMITTED is a tax-exempt non-profit (NGO) in Nepal registered with the Social Welfare Council (SWC) in the year 2062 BS/ 2006 AD. COMMITTED is also registered in the United States under section 501(c) (3) of the US IRS code whose sole work is to raise funds to support our work in Nepal. These two organizations are separate entities and are not associated in any ways except for the purpose of fund raising and supporting local communities in Nepal. Since its inception, COMMITTED has been striving to provide better education through improved infrastructure and better resources to the underprivileged children of Nepal.
We rely on a holistic approach to development that aims to improve local governments and service delivery with special interest in public education.
What We Do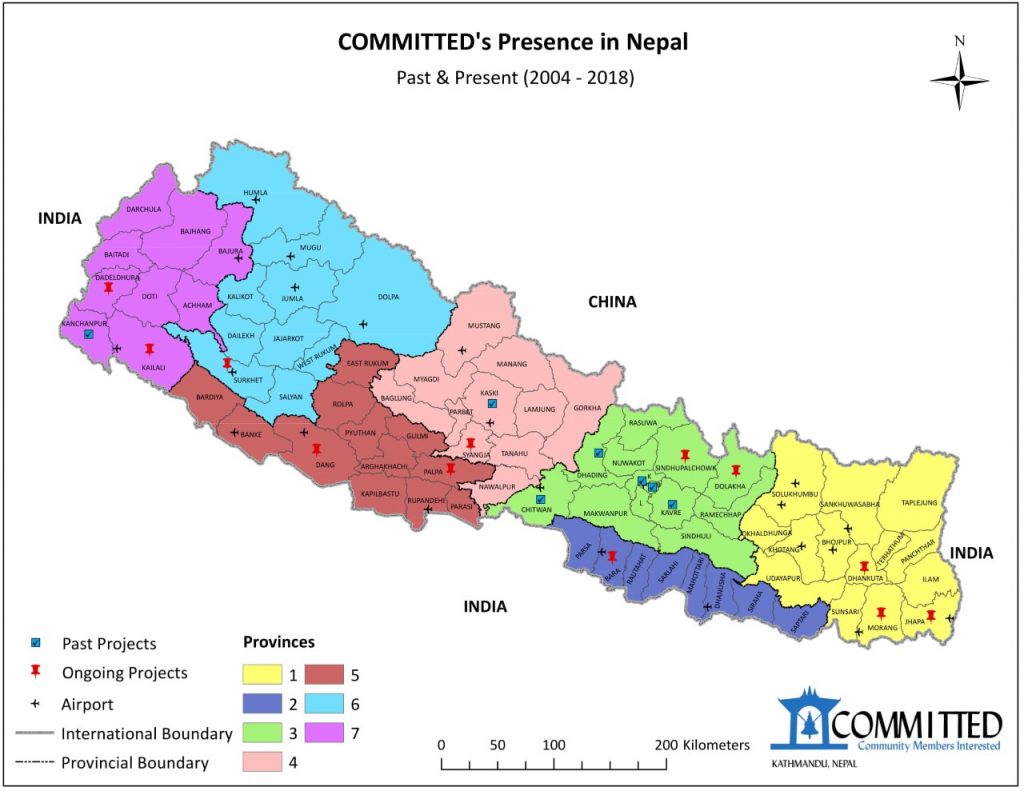 We work on two areas -Local Governance & Service Delivery and Education. Within local governance, we work with the recently elected officials of rural and urban municipalities to help them get started with providing all relevant services to its citizens as mandated by the constitution. Within education, we work specifically with public schools to help them improve the learning environment through our School Improvement Programs and to attain self-sustainability through our Social Business for Education program.
How We Do
Any and every project we implement is through long and extensive consultation and collaboration with the local stakeholders and beneficiaries, whether it be as small a project as establishing a small library or long term programs on resource generation, service delivery, and planning exercises for the local governments. In all our efforts, we ensure that the local objectives are aligned to the national level broader objectives, policies and the constitutional mandates.
Careers
No Careers Available right Now. Please check back later .
Legal