Fishery project in Sindhupalchowk has taken bigger shape since June. Barbed wire fencing has been laid around the nursery to protect it from
cattle and unnecessary intrusion. The nursery pond, divided into two parts, have been stocked with
fingerlings of Common Carp, Grass Carp, Big Head Carp and Silver Carp.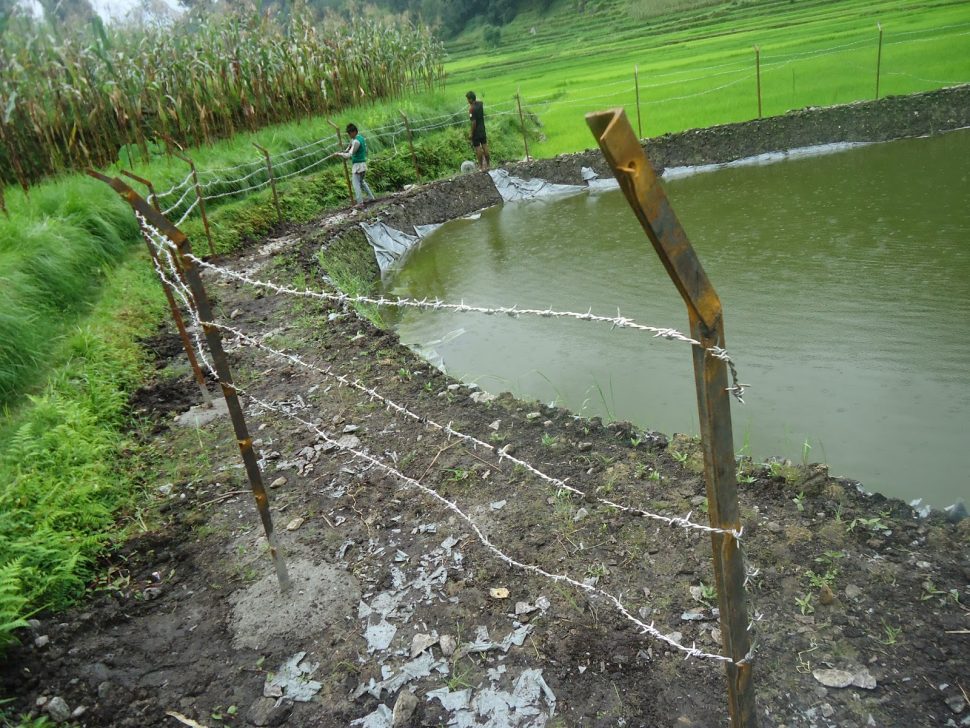 Barbed wire fence around the Raithane Nursery
Much progress has ensued in the production pond as well. 2,900 fingerlings have recently been restocked in pond. A
new shed and a sorting tank has been constructed at the pond site. The shed will
act
as a storage room for fish feed,
fishery equipments- all in all, an office for the fishery project while
the sorting tank will be used for conditioning fingerlings.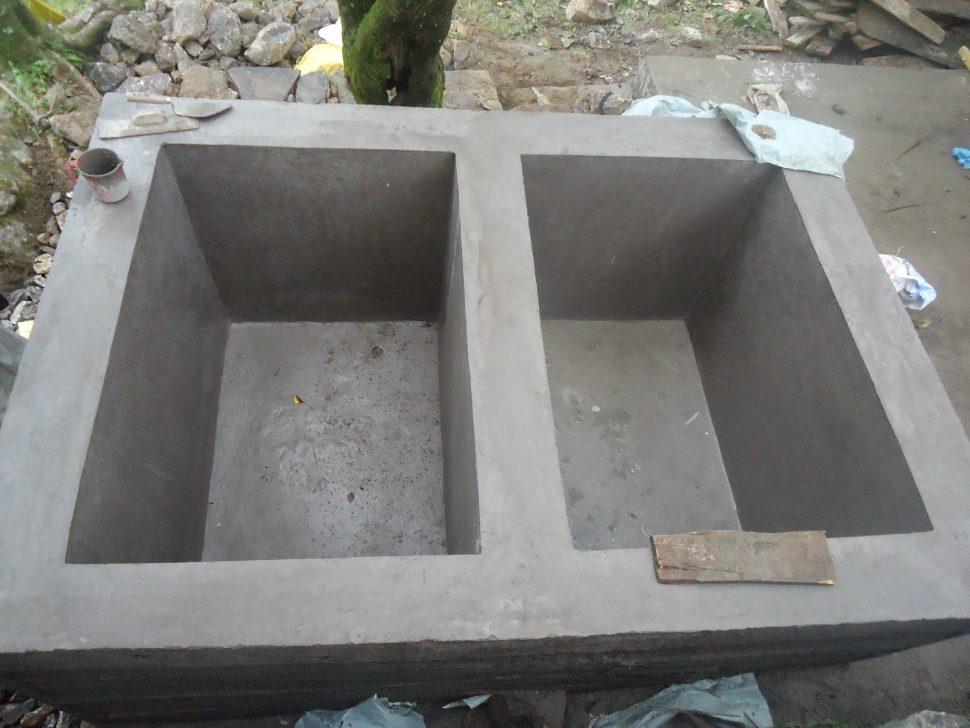 Newly constructed sorting tank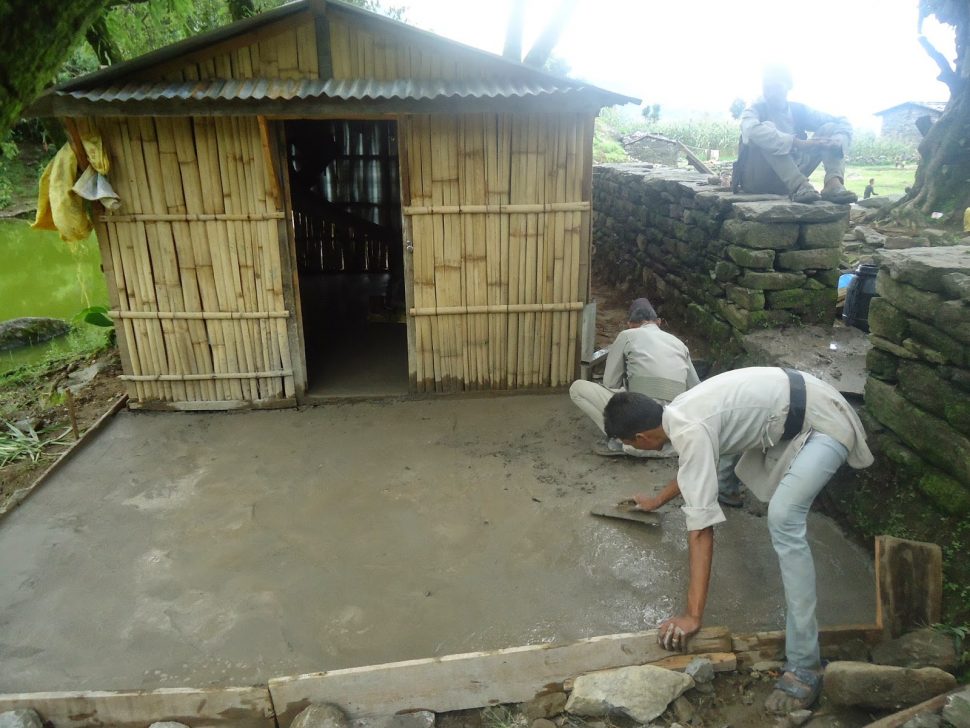 Shed to store fish feed and fishery equipments
Shree Chilaune Ma. Vi., a government school from Manekharka has also embarked on the fishery project to support operational activities of their school. So far, 2,300 fingerlings have been installed in the cages of Chilaune's Bhuttey pokhari. The fingerlings will be ready for harvest by the end of this year.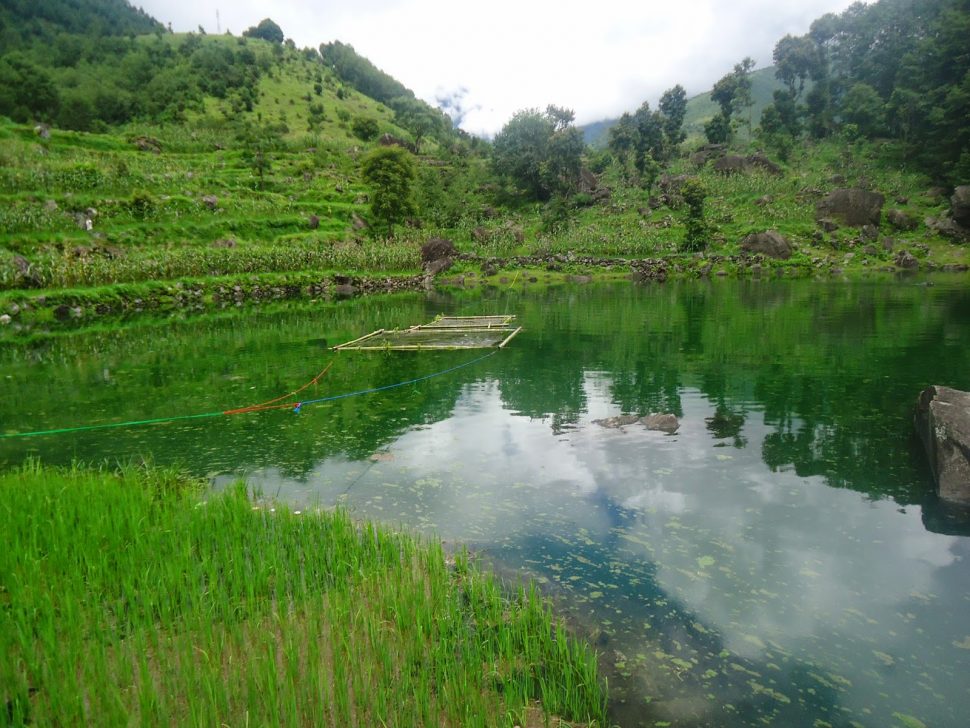 Bhuttey Pokhari
Locals from the VDC have, too, stepped into fishery. Bir Bahadur Dom, a local farmer, has started fishery in his 2 ropani land. COMMITTED has provided him with subsidy and technical assistance as feasible. Along with Dom, two local farmers, Krishna Shrestha and Ganj Bir Tamang have also started fishery in their ponds. Shrestha has stocked 200 fingerlings in his pond while Tamang has taken a bigger step by stocking 1,960 fingerlings.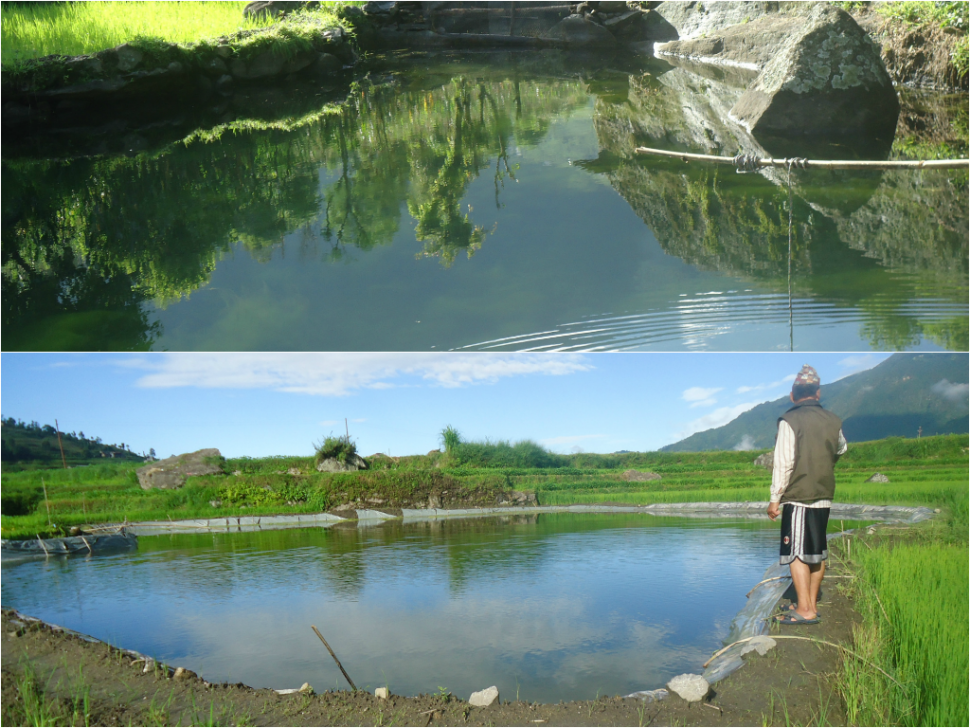 Ganj Bir Tamang's and Bir Bahadur Dom's pond
While the fishery project grows, work is underway to start a Haat Bazaar in the VDC, a first of it's kind in the whole district of Sindhupalchowk. Materials required for the construction of Haat Bazaar have been already been assembled.