Chilaune School Building Handed Over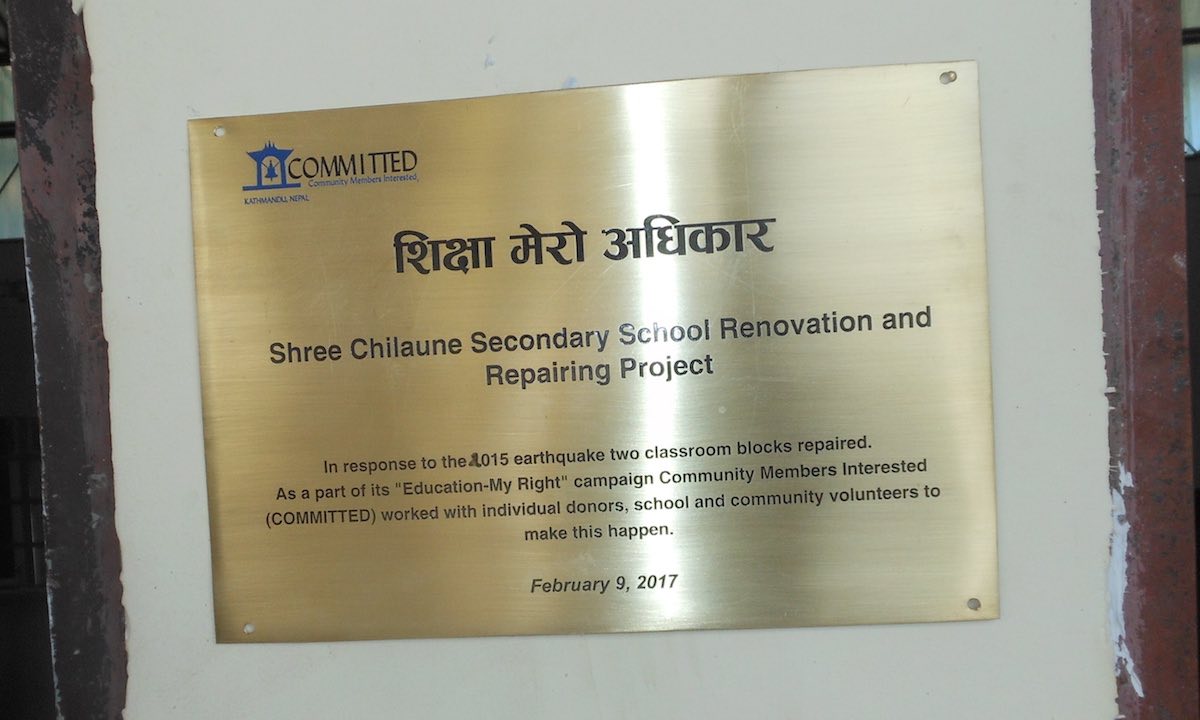 Following the April 25, 2015 earthquake, COMMITTED, in addition to providing relief and emergency assistance to the affected in Thanapglkot, supported Chilaune School with a couple of work.
One was the reconstruction of two classroom blocks, which was handed over to the community last February. CMMITTED was represented by the Executive Director Jayjeev Hada, Senior Program Coordinator Kecher Acharya and Program Coordinator Gautam Lamichhane Magar at the function.
The other was funding the construction of a fence around what was originally conceived as the multi-purpose court. Construction of the court had begun just before the earthquake. Unfortunately, the quake damaged the court and it had to be fixed. Both the fence and renovation of the court were carried out with left-over funds from the original multi-purpose court. The funding for the court came from Nemira, a business our friends in Switzerland run.
Here's a video of the progress of the construction and the condition of the multi-purpose court in May 2016.
For more on the above follow the links below: