Last February, a little over a year since commencing the reconstruction of Taltuleshwori School in Thangpalkot, Sindhupalchok, we were finally able to hand it over to the community in a small ceremony conducted at the school.
In addition to COMMITTED Team Members, including Executive Director Jayjeev Hada, Program Coordinator Gautam Lamichhane Magar and Senior Program Coordinator Khechar Acharya, members of the School Management Committee, school staff and local community members were present at the formal ceremony.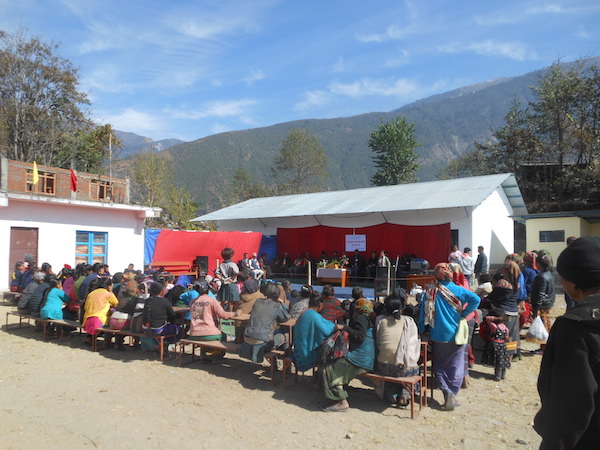 A glimpse of the ceremony.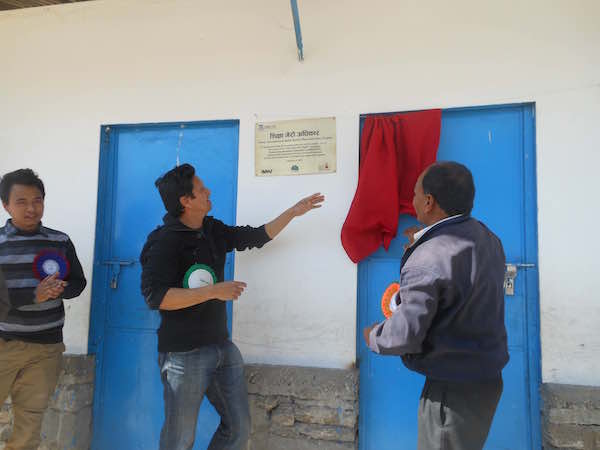 Executive Director inaugurates the new school buildings.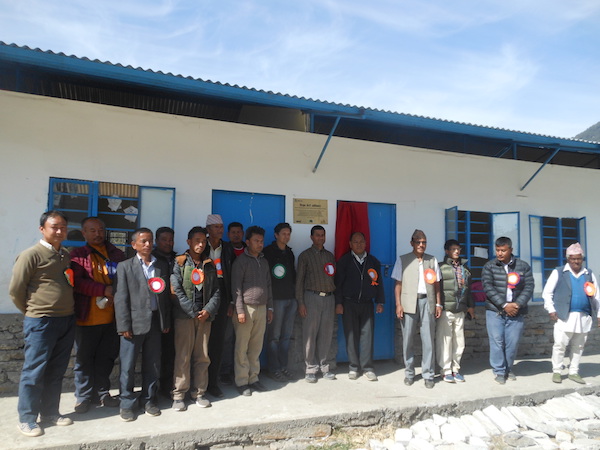 Executive Director Jayjeev, other COMMITTED members and school officials after the inauguration.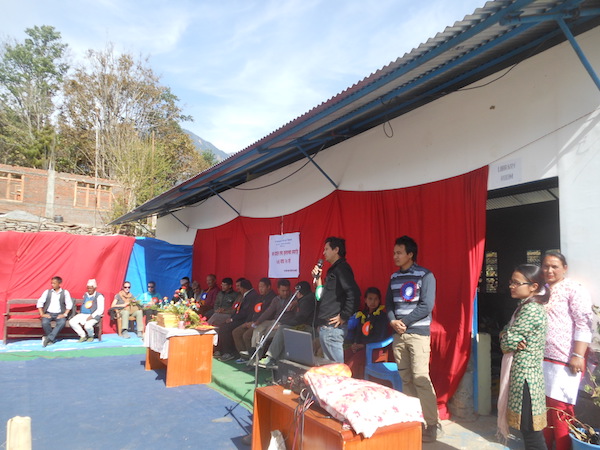 Executive Director Jayjeev speaks at the ceremony.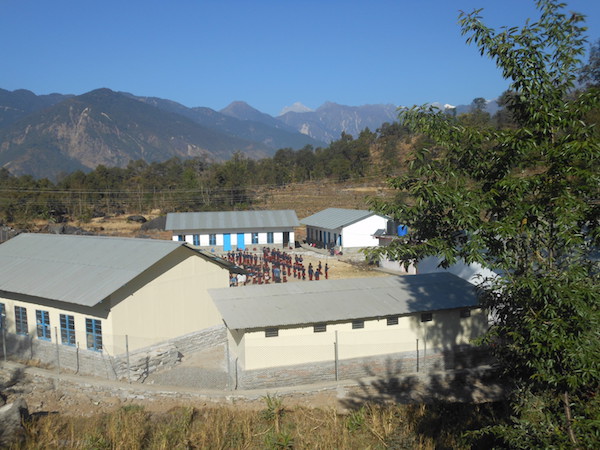 The school with the students on the grounds.
As an organization, COMMITTED frowns upon such ceremonies and have been doing what it can to eliminate all or parts of such formal functions. More than anything, such functions in Nepal serve as platforms for people who have a knack for talking, among other things!
Here's what the school looked like in early May 2016 when school had resumed following the completion of reconstruction of most of the academic blocks.
For more about the reconstruction of the school follow the links below.