The powerful 7.8 Richter Scale earthquake that struck Nepal on April 25th, 2015 and its recurrent aftershocks severely damaged Shree Taltuleshwory Primary School of Thangpalkot VDC, Sindupalchok District. Classes were disrupted for over a month affecting the 176 students of the school. With COMMITTED's help the school is currently running as Temporary Learning Centers (TLC).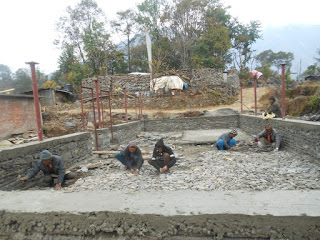 Moving forward, after the consolidation of the requisite funds, the construction of Shree Taltuleshwory School has been initiated and we are making steady progress. The permit process with the Department of Education, the District Education Office Sindupalchok, and the Social Welfare Council were also acquired before construction commencement. The new structure being built is earthquake resistant. The school buildings will be single storied with framed steel structures. This is because our assessment of many earthquake affected schools indicate steel framed structures to have handled the recent earthquake better, with minimal damage.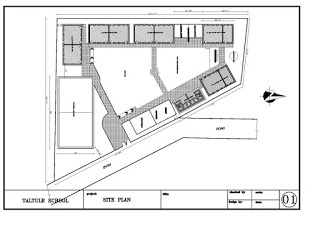 The Site Plan of Taltuleshwory School
Also, pre fabricated material and light weight cement sandwich wall panels are being used which have proved to be earthquake resistant, upto a magnitude of 8.5. Not only is the structure designed to be earthquake proof but the use of the wall panel material (EPS polystyrene grain) makes it sound proof and its calcium-silicon fire resistant quality makes it fire and water proof as well. The schools which were destroyed during the earthquake in Nepal were weak structurally and we see this as an opportunity to build stronger and better schools, to educate the students of Thangpalkot village.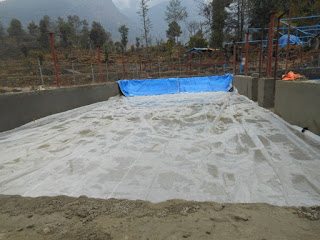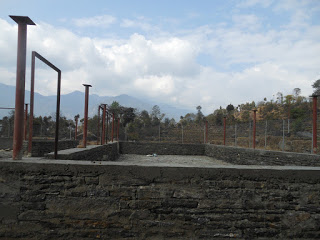 The pillars that have been set up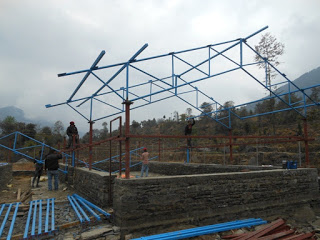 Construction in progress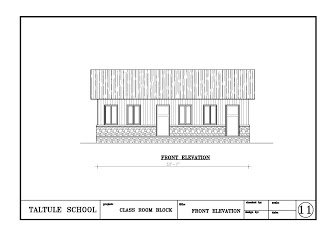 The front elevation of Taltuleshwory Schol