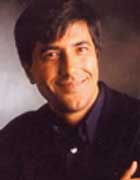 Samrat Upadhyay
Mr. Samrat Upadhyay, (Director-Creative Writing, Indiana University), is the first Nepali-born fiction writer writing in English to be published in the West. His three books so far published are Arresting God in Kathmandu, Guru of Love, and Royal Ghosts. We are honored to have him join our group to help needy citizens of his birth country. We consider his work to have successfully brought out the inner social issues of Nepali communities that do not surface easily. As an honorary member, Mr. Upadhyay has helped COMMITTED in outreach and good-will activities for the benefit of underrepresented Nepali communities.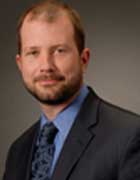 Matthew Handley
Mr. Matthew Handley, a Washington DC based lawyer (Cohen, Milstein, Hausfeld & Toll), is a part of COMMITTED as an honorary member. His membership to the organization is based on his proven record of passionately helping underrepresented Nepali communities. He victoriously fought for the families of twelve Nepali persons misled and ruthlessly killed in Iraq and delivered relief to the tormented family members. Mr. Matthew Handley was recently recognized by the U.S. Ambassador to Nepal and the Prime Minister of Nepal (G.P. Koirala) for his work. Mr. Handley is also a 1997 Graduate of Princeton University in Civil and Environmental Engineering.
He served in Nepal as a rural construction engineer (volunteer) for the Peace Corps.