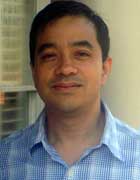 Dr. Sadeep Shrestha
Dr. Sadeep Shrestha, a doctoral graduate of the Bloomberg School of Public Health, Johns Hopkins University, has been involved with COMMITTED since December of 2006. Dr. Shrestha's personal ties and research interest in Nepal will be instrumental in successful planning and implementation of health projects.
Dr. Shrestha currently is a faculty in the school of public health at the University of Alabama at Birmingham (UAB). Prior to his current a career he was a post-doctoral fellow at the Laboratory of Genomic Diversity, NCI-Frederick. Dr. Shrestha also serves as an Associate Scientist for the Cancer Control & Population Sciences Program of the Comprehensive Cancer Center, a scientist for the Center for AIDS Research (CFAR) and as associate scientist for the minority health research center at the University of Alabama at Birmingham.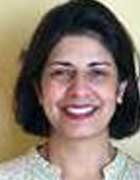 Sangita Sigdyal
Sangita Sigdyal has been involved with COMMITTED since 2007. She is currently providing guidance to strengthen the Farmer's Bus Project concept. Her expertise is very valuable to COMMITTED and comes from her former role as the Deputy Director of the Microcredit Summit Campaign, a leader in the microfinance field that brings practitioners, donor agencies, government leaders and other stakeholders to the table to forward the movement. Sangita managed all aspects of the Campaign's work with a special on its on its two goals: working to ensure that 175 million of the world's poorest families are receiving credit for self- employment and other financial and business services by the end of 2015, and working to ensure that 100 million of the world's poorest families move from below US$1 a day by the end of 2015.
She has also served as Chief Operating Officer of the Association for Conflict Resolution, the largest membership association for mediators and arbitrators, for four and a half years. She has a Master of Public Administration with a concentration in finance and business from Columbia University's School for International and Public Affairs.
Dr. Amir Sapkota
Dr. Amir Sapkota is an Environmental Health expert and joined COMMITTED's Advisory group in 2008. Dr. Sapkota will be involved in COMMITTED's environmental initiatives. Dr. Sapkota is a faculty member of the Maryland Institute for Applied Environmental Health, University of Maryland at College Park, Maryland (UMD). He received his PhD. in Environmental Health Sciences from the Johns Hopkins Bloomberg School of Public Health in 2004. After completing his Post Doc at the Johns Hopkins in 2005, he continued Post Doc as a Fellow for the Gene-Environment Epidemiology Group, International Agency for Research on Cancer (IARC), Lyon, France.
Sanjeev Rana
Mr. Sanjeev Rana is COMMITTED's Survey & Research Specialist. Mr. Rana has been involved in numerous of COMMITTED's projects including the needs assessment survey of Kanya Mandir School. His primary role is to guide conduct surveys and the grant writing process to solicit funds. He has also served on COMMITTED's Executive Board as the Coordinator for the year 2006-2007.
He holds a Bachelor's Degree in Psychology/Sociology from Luther College, Iowa, and a Master's Degree in Human Services: Planning and Administration from Minnesota State University, Mankato, Minnesota. Mr. Rana has gathered significant experience in research methods in public health projects.
He is currently enrolled in doctorate level courses in Survey Methodology at the University of Maryland.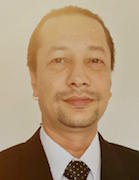 Bhavanath Poudyal
COMING SOON………….